Explore The Automation World
We simplify your life at your home, integrating your different devices in one platform, and helping you to monitor and control your it at any time and from any place.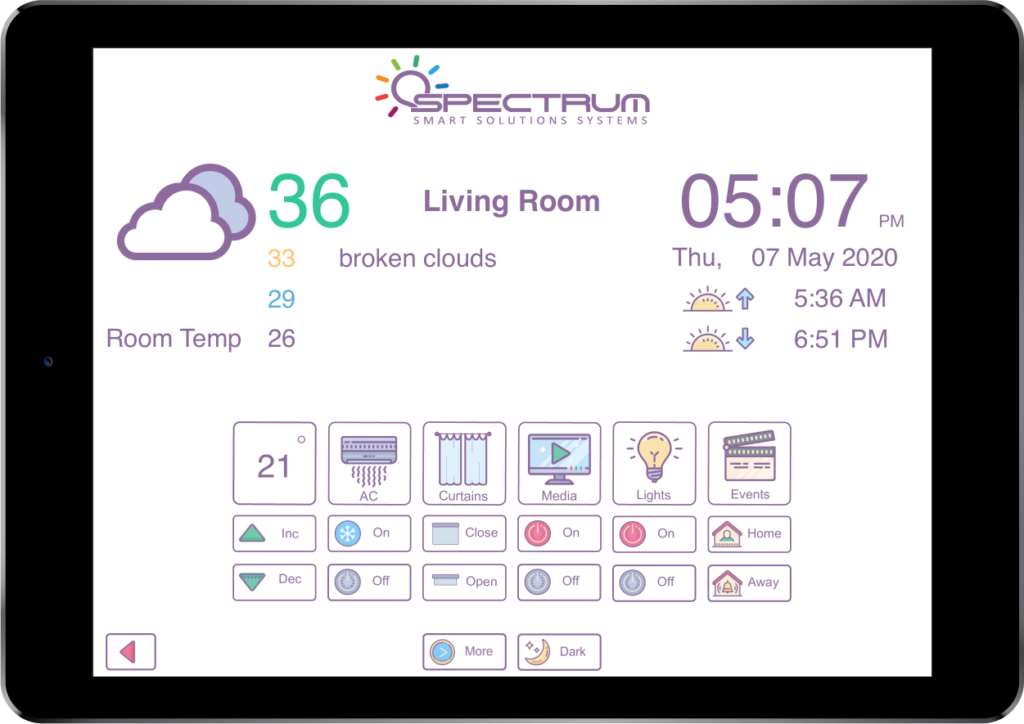 We understand your needs, we know how busy you are in every day, and you don't have time to navigate in multiple screen, with your room touch screen you will be able to:
turn on all lights or turn off all lights.

turn on all media or turn off all media.

open all curtains or close all curtains.

turn on allAC or turn off all AC and set the desired temperature.
and because you are busy we provide you the best feature to turn every thing on when you arrive your room, or to turn every thing off when you leave your room.
Direct access to what you need
Our design is easy, simple, and no training is required